CECICS ORGANIZED THE "BASIC CLINICAL SIMULATION – SESSION 01" FOR FACULTY MEMBERS OF PHAN CHAU TRINH UNIVERSITY
On April 21st, 2022, CECICS successfully organized the "Basic Clinical Simulation – Session 01" for faculty members of Phan Chau Trinh University. This course was attended by Le Thi Huynh Trang, MD., PhD., Head of the Basic Medicine and Preclinical Practice Department,Pham Thi Kien, MSN, Vice Dean of Faculty of Nursing, and other members and staff .
As attending this course, faculty members of Phan Chau Trinh University learnt about operating a clinical simulation center following SSH standards, exchanged teaching experiences to improve the quality and effectiveness of training students as wel as faculties at medical schools in the country.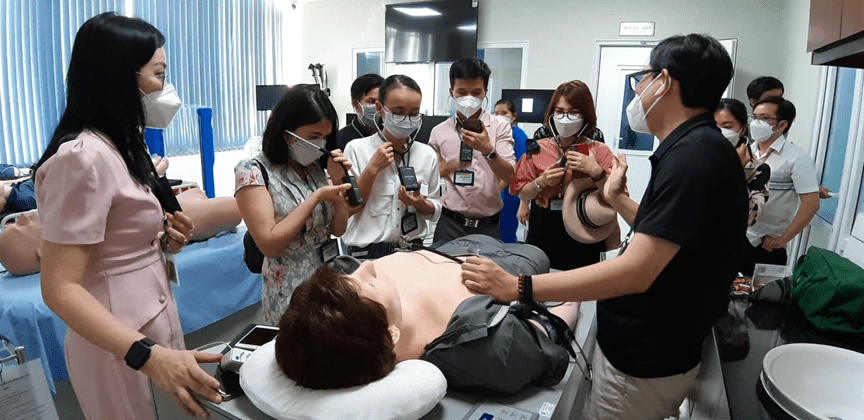 After this course, all the attended faculty members received CME certification of "Basic skills in simulation-based education" issued by the Rector of Pham Ngoc Thach University of Medicine.