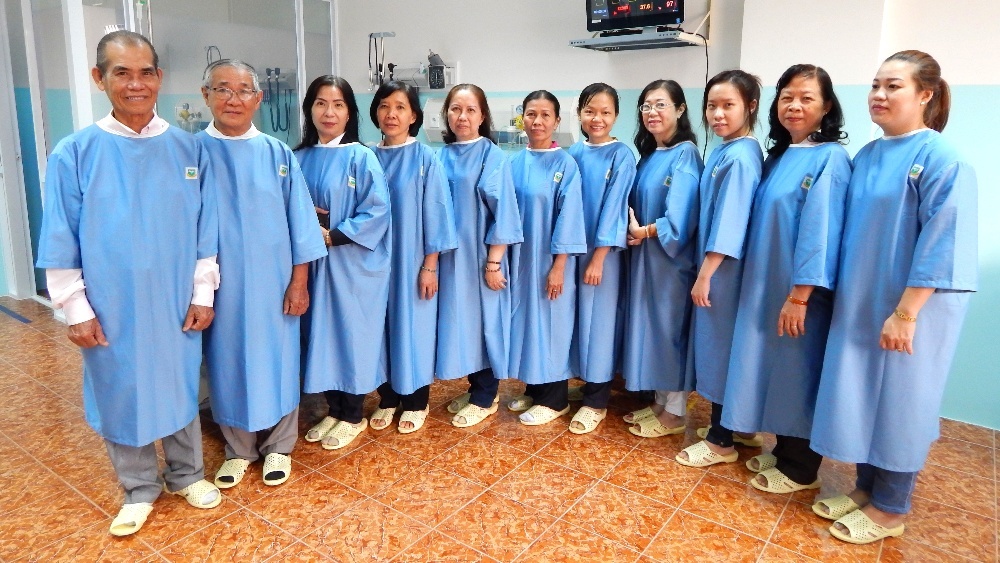 Standardized patients are recruited from community and are guaranteed of basic factors, including identity, age, academic level, communication skill and professionalism.
Standardized patients sign labor contract with the UPNT and earn a salary based on the number of training and evaluation-involved hours without any other additional benefits from the UPNT.
Standardized patients sign commitment for approval of participation in clinical simulation training activities, including being photo or video recorded while participating in training or assessment activities (for standardized patients, students, learners, etc).
Office of Human Resource of UPNT will take responsibilities in recruitment and make sure the labor contracts following laws of the Socialist Republic of Vietnam. CECICS takes responsibilities in providing input of participants in standardized patient training program following a set of criteria approved by School Board of Manager of UPNT and CECICS Director.
Basic Training:
Communicating with and giving feedbacks to students and staff members
Rules regarding simulation training safety
Benefits and responsibilities of standardized patients
During the first phase of standardized patient program, basic training will be taught by CECICS faculty members. When there are enough core standardized patients, training can be carried out by senior standardized patients
Scenario Training:
Clinical scenarios are "critical" in training activities with standardized patients
Clinical scenarios hold educational purposes which students need to reach
Standardized patients need to play and portray exactly according to clinical scenarios
Scenarios-based standardized patients training is the most important activity which is carried out by CECICS faculty
Standardized patients require at least 4 hours of training for a simple clinical scenario which is for medical students year 2
Training session can be longer if the clinical scenario is complicated