CECICS-UPNT ORGANIZATIONAL
CECICS-UPNT ORGANIZATIONAL CHART WITH GORVENANCE COMMITEES
---
CECICS-UPNT ORGANIZATION CHART WITH DIVISION FUNCTION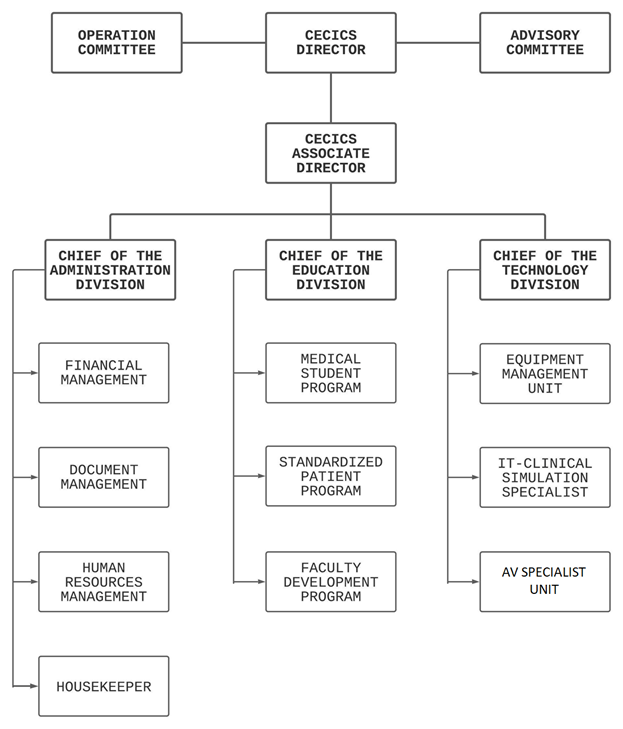 ---
CECICS ORGANIZATION WITH FTE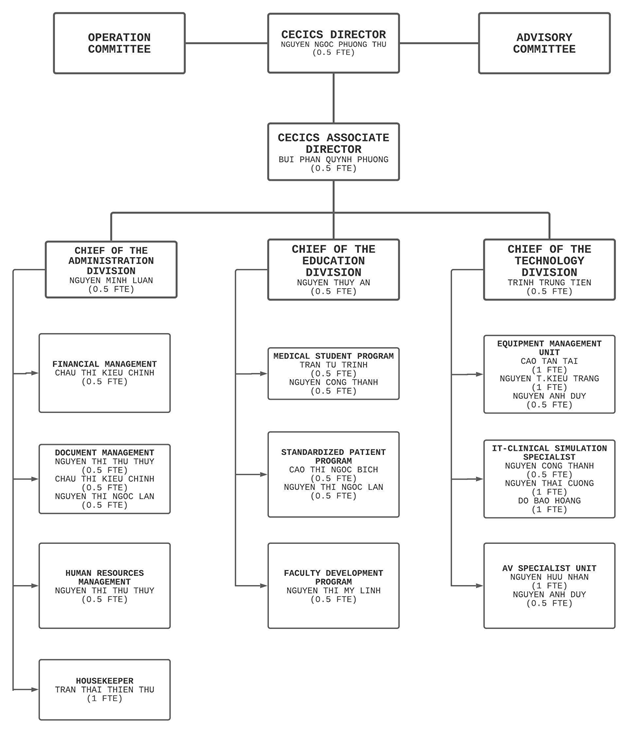 ---
QUALIFICATIONS AND STANDARD CRITERIA FOR DIRECTOR OF CECICS
I. Level of Training:
MD degree with at least 5-Year of working experience in academic arena.
II. Experience in Education: At least ONE of the following criteria:
Master degree in Education
At least 5-year of teaching experience in higher education
Certificate of training in a comprehensive faculty development program given at or by a reputable medical institution.
III. Experience in Clinical Simulation: At least TWO of the following criteria:
Certificate of training in clinical simulation given by an SSH- accredited simulation center.
At least 5-year of working experience at a clinical simulation center.
Certificate(s) in clinical simulation issued an accredited organization.
Extensive publication records in CBME and/or clinical simulation.
IV. Commitment: At least 0.5 FTE of working for the center