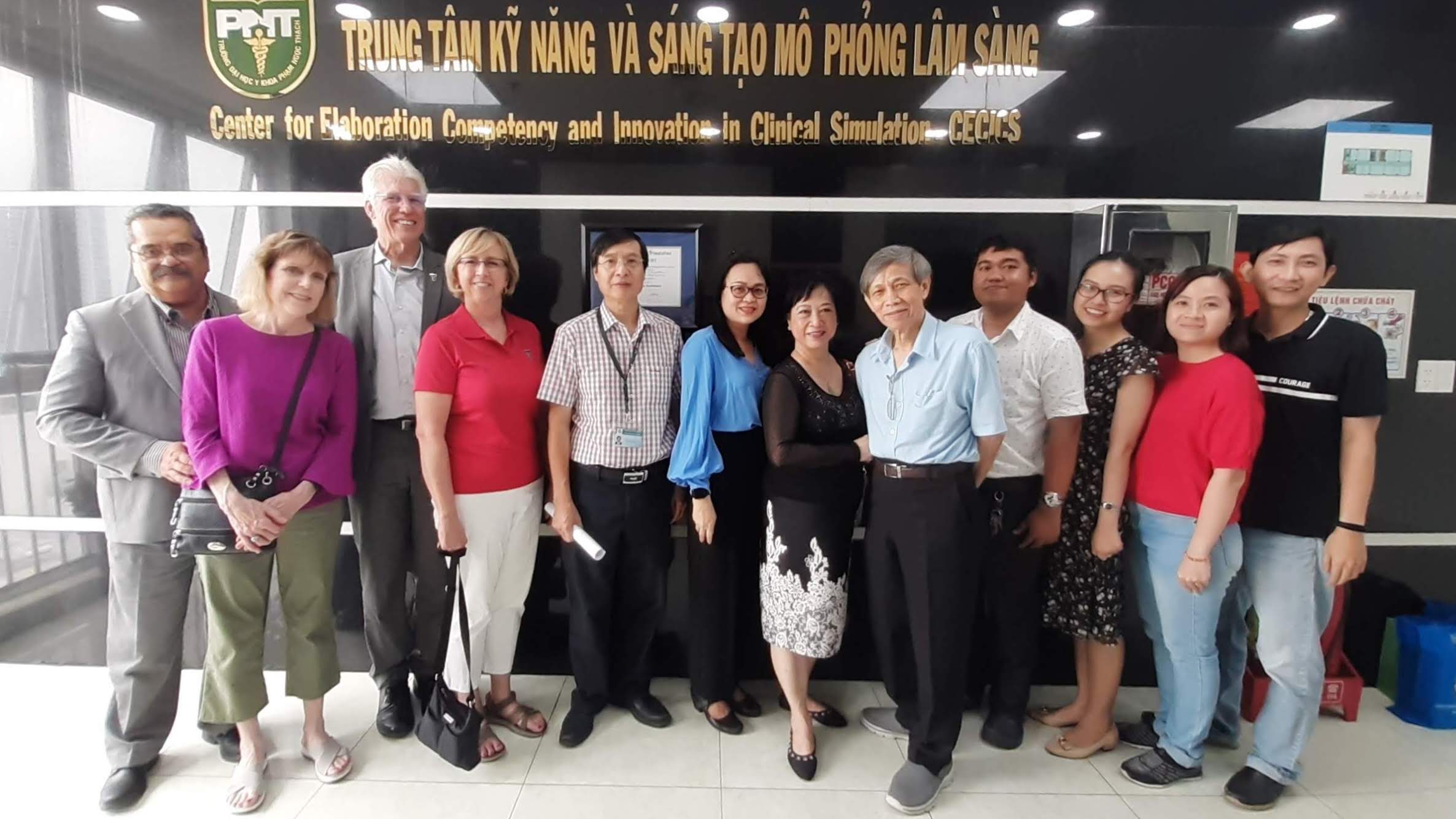 Last week, leadership from Texas Tech University Healthcare Sciences Center El Paso (TTUHSC-EP) visited Center for Elaboration Competency and Innovation in Clinical Simulation (CECICS) of Pham Ngoc Thach University of Medicine (PNT-UOM).
Richard Lange, M.D., M.B.A.- President of TTUHSC-EP and Dean of Paul L. Foster School of Medicine and J. Manuel de la Rosa, M.D. Vice President of TTUHSC-EP toured the CECICS with Professor Hoi Ho, M.D., Cao Van Thinh, M.D. – members of the Advisory Council of CECICS- and Nguyen Ngoc Phuong Thu, M.D. -Director of CECICS. As part of the partnership between TTUHSC-EP and PNT-UOM, CECICS is established with the devoted assist from Professor Hoi Ho, who has directed the Center for Advanced Teaching and Assessment in Clinical Simulation at TTUHSC El Paso.
CECICS will conduct research in clinical simulation to facilitate more effective medical education.